Travel Monday #3: Baatara Gorge Waterfalls, Lebanon
Every Monday during the month of August, Kawa invites you to discover a breathtaking destination in the Arab world. Today, we fly to Lebanon and more precisely to Tannourine. Ready to jump into the deep waters?
Through our taps, showers or bottles, water is an essential element of our daily lives. However, we can forget all its beauty but thanks to its primary form that can be found all over the world – river, waterfall, ocean – it reminds us of it. In the mountains of Lebanon, there is a breathtaking waterfall like no other: the Baatara Gorge.
Baatara Gorge, a visual and auditory delight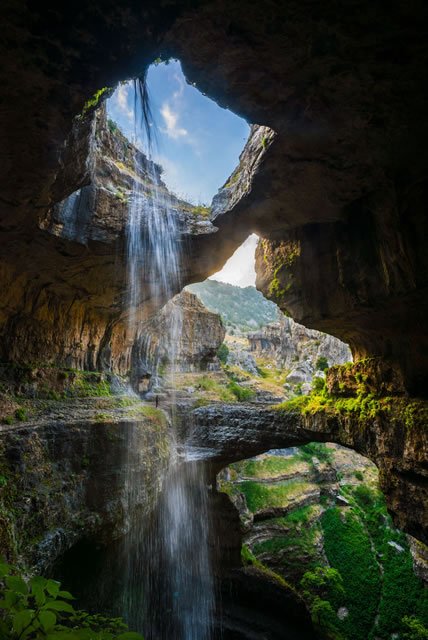 Located in the village of Balaa, between the cities of Laqlouq and Tannourine, in Lebanon, the Baatara gorge is a splendor of nature. From the top of its 100 meters, this waterfall flows through an impressive 255 meters (837 feet) deep abyss and falls behind three natural bridges, rising one on top of the other and overlooking the abyss that descends into Mount Lebanon. Also known as the "Baatara Chasm", the waterfall draws its water supply mainly from two springs, the Ain Arin and the Ain Daaouq, before flowing into the Nabaa Dalli spring. In addition to the breathtaking natural scenery, Baatara Gorge is also a hearing delight thanks to the deafening roar of its fall to the bottom of the abyss.
A paradise for climbers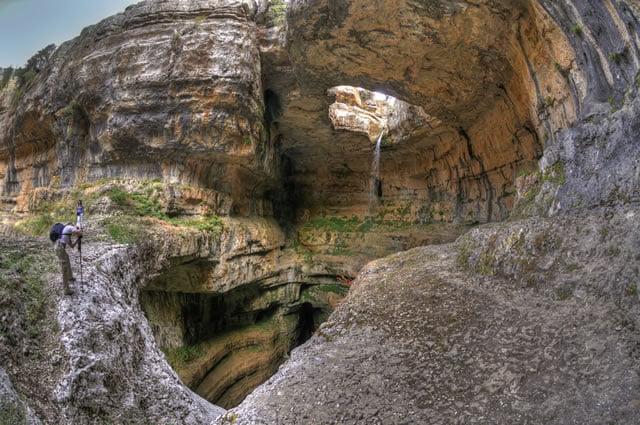 In 1952, Henri Coiffait was the first French speleologist to discover the existence of the Baatara Gorge Waterfall. Years later, it became a paradise for hiking and climbing enthusiasts, who are never really prepared for what they will find inside this naturally colored cave, sheltering magnificent three-level rocky bridges. In spring when the snow has melted and in early summer, the wildflowers are in full bloom, making it an excellent spot for hiking in the Tannourine Cedar Forest Reserve, which is part of the Lebanon Mountain Trail.