This time, Kawa invites you to discover a new city in the Arab world: Muscat in Oman. For a weekend, let yourself be seduced by the charms of the Omani capital. What to do about it? What to see? Where to eat? Follow the guide!
Strolling through the fish market
It is certainly not the most glamorous place in Muscat, but for the earliest, going to see the fishermen in the port of Muscat is worth a visit. Far from the hustle and bustle of the rest of the city, Muscat port enjoys an atmosphere like nowhere else in the Sultanate. With its dhows, the scent of fresh fish and the cries of the salesmen echoing in the port, you will feel a real village atmosphere. As an observer or as a buyer, the fish market is an ideal place to meet and exchange with the Muscat people.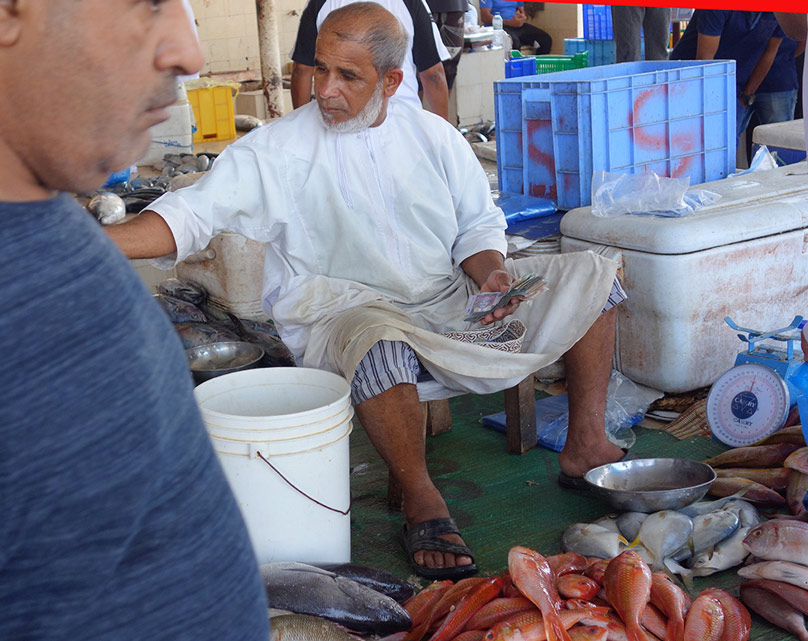 Strolling through the Mutrah souk
The most touristic and unavoidable district of Muscat, you will not be able to visit Muscat without a stop in Mutrah. In addition to its cornice allowing you to observe the mountainous landscape and its fort overlooking the bay, Muscat is also its incredible souk where you can find many incenses, perfume, and oriental products shops. If you want to buy souvenirs, it is in this souk that you will find your happiness… And don't forget to negotiate!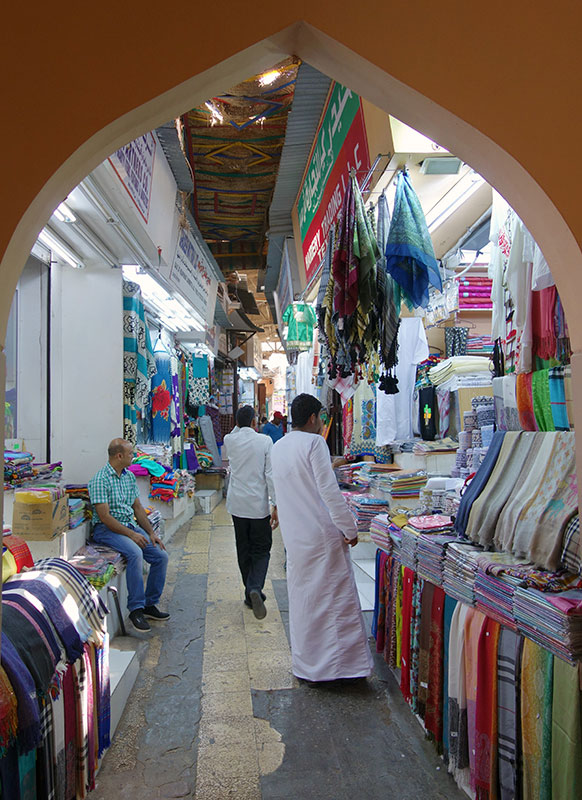 Also, remember to take a break during your shopping to enjoy a typical Omani coffee. Without filtering, prepared with ground coffee beans, flavored with cardamom powder, saffron or rose water and accompanied by dates, Omani coffee is a unique beverage that seduces tourists from all over the world.
Visit the largest mosque in Oman
Among the architectural splendors of the city, the Sultan Qaboos Mosque near the districts of Al Ghubrah and Ghala must be visited if you are visiting Muscat. This religious building, inaugurated in 2001, is emblematic of contemporary Islamic architecture: a golden dome covered with an elegant mesh, an interior space housing crystal chandeliers, handmade tapestries, a sumptuous outdoor garden, and can accommodate nearly 20,000 believers. Whether you are a Muslim or not, the mosque welcomes all tourists free of charge every day from 8 am to 11 am, except on Fridays.
Continue the festivities in El-Qurum
From 6 pm, it is in the festive district of El-Qurum that you will have to go. You will find a large number of restaurants, bars, and clubs and you will discover the real Omani nightlife. With a very pleasant beach, many people gather there to enjoy a spectacle of rare beauty, that of the sunset. And for a good-natured atmosphere, go to the other side of the bay, at Al-Qurum Park, in the Fun Zone, this large complex with an ice rink and bowling alley.