Nadine Labaki at the Golden Globes
On the occasion of the 76th Golden Globes ceremony, held on January 7 in the United States, actors and actresses walked the red carpet wearing all the most chic outfits. The highly noticed show highlighted many creators from the Arab world.
Ahmed Alkhyeli, the burgeoning Emirati designer
With her creation, a bright red tulle dress worn by American actress Lili Reinhart, Emirati designer Ahmed Alkhyeli caused a sensation at the Golden Globes 2019. The 29-year-old architect, who founded Khyeli Couture, a London-based brand, aims to create women's clothing that combines grace and power. With the spotlights on his dress during this 76th ceremony, Ahmed Alkhyeli saw his notoriety grow.
Elie Saab, the Lebanese designer of the stars
Lebanese designer Elie Saab is already famous among fashion designers. His dresses were worn by three great actresses. Thus, Lebanese director and actress Nadine Labaki shone on the red carpet in a black velvet dress, just like Catherine Zeta-Jones in her emerald green heart-shaped dress. Anne Hathaway, on the other side, opted for a leopard printed dress.
Reem Acra, from the wedding dress to the Golden Globes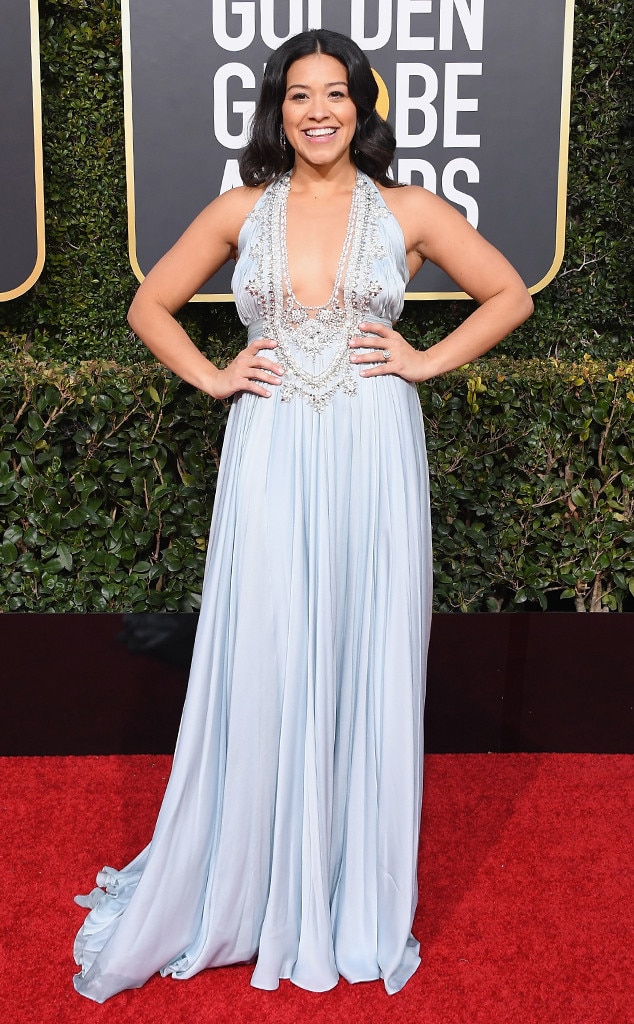 Reem Acra is a Lebanese fashion designer known for her eponymous wedding dress line. Having come a long way since then, Reem Acra has been once again brought to the forefront with her sparkling sky blue and purple dresses worn respectively by actresses Gina Rodriguez and Melissa McCarthy, the latter competing for the Best Theatre Actress Award for "Can You Ever Forgive Me?
Zuhair Murad, the designer with silver hands
Accustomed to international ceremonies, Lebanese designer Zuhair Murad was able to make his creations famous on January 7.  Halle Berry, who came to present an award, stirred up all the covetousness with her red dress from Zuhair Murad's "Couture" collection. Sharing the same designer, Kristen Bell, nominated for the Best Actress category in a TV series with "The Good Place", chose to wear a pale pink dress. Two dresses that have made a lot of headlines, praising the work of Zuhair Murad.