French authorities interrupt Lebanese singer's video shoot for fear of suicide
French police disrupted a Lebanese singer's music video after an off-track suspicion that she was on the verge of committing suicide. Carole Samaha's production, shot in Paris, was filmed to accompany her latest single "Mosh Ha'eish."
In a video teaser Samaha shared with her 2.6 million instagram followers, her back is seen bent over while her head dangles down the Parisian balcony with the photogenic Champs Elysées backdrop. Local authorities were signaled to intervene by passersby as the scene resembled a suicide attempt from the streetview. 
"In France filming a dramatic scene for my new song Mosh Ha'eish, which caused a stir in the streets of Paris as people thought I was trying to commit suicide," the singer explains in her Instagram caption.
The track name loosely translates to 'I Won't Live' possibly leading to further confusion.
"Police officers entered the house to investigate," but Samaha clears up the misunderstanding. "We assured the police that the issue is nothing more than a scene for a new music video."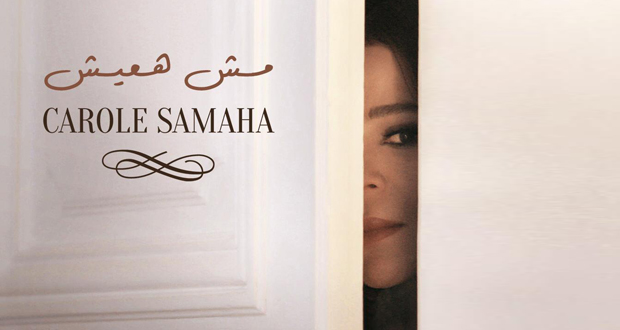 Carole Samaha is one of Arabic pop's most beloved artists, initially gaining fame as an actress before picking up the microphone. This latest single, highly anticipated by her large fan base, dropped yesterday exclusively on Anghami, the Lebanese streaming service.
The video, despite the interruption, successfully wrapped up yet the release date remains in suspense.