The G20 nations and their major economies just decided to temporarily halt debt payments for the world's poorest nations in yesterday's virtual meeting, as they try to navigate through the pandemic with the least amount of economic damage possible, especially for those in already disadvantaged positions. Saudi Arabia, the host for these online discussions, stands at the heart of these cooperative efforts, following their decision to cut back on their oil production to succor the global economy.
The debt standstill offer for the world's poorest and least-developed countries, as defined by the World Bank and the United Nations, stands as long as they are up to date with their debt service payments to the World Bank and the International Monetary Fund (IMF). The initiative, backed by the Paris Club of creditors, is only one part of the globally coordinated efforts to save the global economy.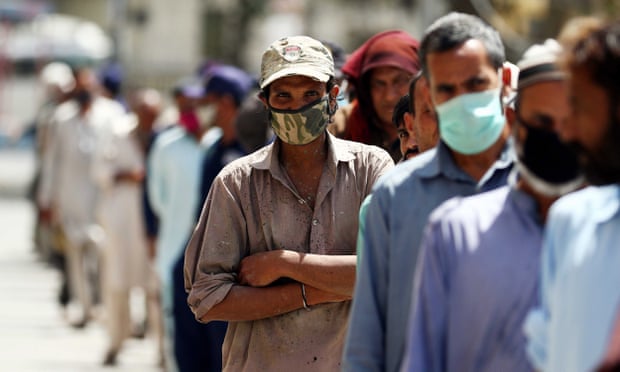 Injecting money into medical resources
The actions to freeze both interest payments and principal repayments will provide over $20 billion for the countries in need. They will therefore have the possibility to channel that sum into their health systems to fight off the devastating pandemic, announced by Saudi Finance Minister Mohammed al-Jadaan following yesterday's virtual meeting.
The joint statement reads: "This is a powerful, fast-acting initiative that will do much to safeguard the lives and livelihoods of millions of the most vulnerable people." The G20 officials also reiterated their commitment to deploy "available tools" to deal with the health and economic crisis caused by COVID-19. "Our efforts must continue and be amplified," the communique said.
Asking experts more about behind-the-screens
We spoke to Ishac Diwan, the Chaire d'Excellence Monde Arabe at Paris Sciences et Lettres to provide more context on these virtual meetings.
When enquiring on how these discussions could ensure more market stability amid the pandemic, the importance of cutting back oil production resurfaces as a central point of discussion.
"It seems, to me, that low oil prices would help much of the world in this difficult economic period. But it hurts oil producers, and can easily hurt supply infrastructures, once the world comes back to normal. So there is a good case for global cooperation to try and stabilise oil prices at $20-40 per barrel and not let them fall too much below $20 per barrel."
Saudi Arabia signaled last week that it will cut its oil production by 15% for the duration of two years to alleviate the economic depression, alongside Russia. The rest of the OPEC+ members have yet to follow their lead. He explains:
"What we have seen so far is unprecedented but, it is probably not enough to stabilise prices at around $40 per barrel. As a result, I would expect prices to remain 'too' low and this meeting to be followed by more efforts to reduce production further, at least during the next three to six months. In the meantime, several oil producers will be badly hurt (Iraq, Algeria, Mexico, and the US too), while KSA and Russia will draw on their reserves to smoothen the shock."
Greater cooperation for greater changes
How greatly U.S. posture can impact the scope of a potential deal remains in the air according to Diwan: "It is not yet clear how the United States will deliver its part in cutting down oil production and helping lift the economy back up [like Saudi Arabia and Russia] as they perhaps lack the policy instruments to do so."