Confinement measures across MENA as Ramadan takes off
The world's 1.8 billion Muslims began the observance of the holy month last night, with pilgrimages, festivities and communal prayers stamped on in unprecedented ways by the global Covid-19 pandemic. Mosques usually overflowing with believers are now closed, including those in Saudi Arabia, home to Mecca and Medina, the holiest cities in Islam. Nevertheless, a series of curfews and restrictions are loosening throughout the Arab World for the occasion.
Saudi Arabia

The Kingdom will ease its confinement measures for the duration of the month of Ramadan. Previous restrictions to curb the virus meant Saudis could only leave their homes for health and food reasons between 6am to 3pm. During Ramadan, these hours are now extended to 9am until 5pm, officials announced, granted residents remain within the confines of their neighborhood. For precaution, a maximum of two people are permitted in the same vehicle when running these essential errands.
United Arab Emirates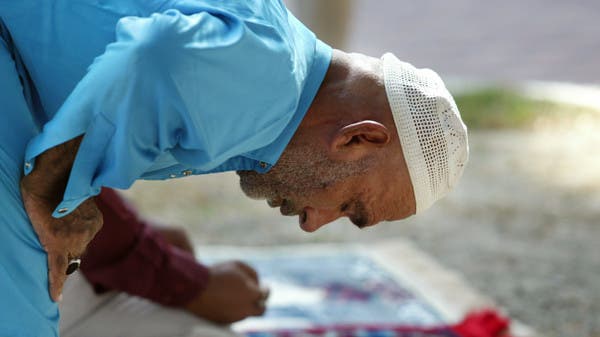 The Emirates has shortened its nationwide curfew by two hours, running from 10pm to 6am daily for the duration of Ramadan according to the state news agency WAM. Dubai now allows limited social gatherings, with 10 people maximum, for holy month festivities, as long as they following social distancing rules. One outdoor activity per day is also permitted, for a duration of up to two hours, an act that was previously banned entirely as part of the coronavirus lockdown.
Egypt

Egypt is deducing one hour from its nightly curfew, starting at 9pm instead of the previous 8pm, still in place until 6am, as announced by Prime Minister Mostafa Madbouly. Although communal activities and mass prayers remained forbidden, Madbouly said restrictions such as allowing shops and restaurants to deliver food will be eased.
Palestine

Hamas has no lockdown measures are currently in place, and will remain so during Ramadan while the West Bank has declared a state of emergency, a full lockdown has been eased to allow some businesses to partially resume their activity. Schools, wedding halls, restaurants all mosques remain closed, however. In Jerusalem, the al-Aqsa mosque will be closed for Ramadan for supposedly the first time since the birth of Islam.
Turkey

Turkey is under lockdown, until April 27, with its markets and grocery stores usually operating from 8am to 11pm, extended to 9am to 2pm for the beginning of Ramadan. In additional accommodative measures, officials also taken steps to repatriate its citizens residing abroad for the holy month. The Foreign Ministry projects 25,000 citizens, from 59 countries, returned for the slightly-altered celebrations.