Talabat is the largest and most popular food ordering app in the Middle East. But beyond leading in its sector, the company also demonstrated its capacity to adapt quickly and serve the people since the start of the coronavirus outbreak.
In the technology sector, some companies are so innovative that they are tools of support for governments trying to help their communities. This is the case of Talabat, the first home delivery platform in the Middle East. Founded in 2004 by a group of Kuwaiti entrepreneurs. Today they stand as the most popular platform in Jordan and the whole of the GCC region. Since the beginning of the coronavirus epidemic, it has demonstrated its ability to transform a crisis in an opportunity, by combining innovation and ethics. The app provides its customers with a safer service and also takes the underprivileged communities into consideration. In collaboration with the police, the Dubai authority and the Kitopi cloud kitchen platform, Talabat has delivered more than 20,000 free meals to people in need. An added value that the company also offers in its new market, Jordan, as Hala Siraj, head of operations at Talabat in the Jordanian market, explains.
What are your last innovations to simplify your customers' life?
We had to adapt very quickly with the coronavirus, so we installed contactless delivery, and we encouraged everyone to put their credit card information online so they can pay without coming into contact with the driver. You don't even have to see your driver, he comes with your food at your home, steps away with a minimum of two meters, and waits for you to take your order before leaving. On the other hand, because of the coronavirus lockdown in Jordan, a lot of the restaurants had to shut down and were not allowed to work anymore, meanwhile the grocery stores and supermarkets were allowed to work on delivery only. Within a couple of days only, we took away the grocery delivery segment and onboarded a lot of supermarkets, hypermarkets, corner shops, bakeries, and butcher shops, to ensure that people have a lot of variety and as much choice as possible. Also, we charged our customers only 1JOD for the delivery when the government allows the private sector to go up to 2 JOD.
What kind of measures did you take since the beginning of the pandemic?
Since we expanded to the grocery delivery segment, we had to create our contracts with our new partners and train them to use the new technology remotely. We had to ensure that our clients got their orders in a safe, contactless manner. So we were sanitizing our cars every single day, every morning but also in between orders. Our drivers had to wear face masks and gloves. And we encouraged our clients to give us feedback, to constantly improve our operations. As a long term plan, we want to support our restaurant partners as well, because they have traversed a very very hard time during the past couple of months, so we want to create financial programs.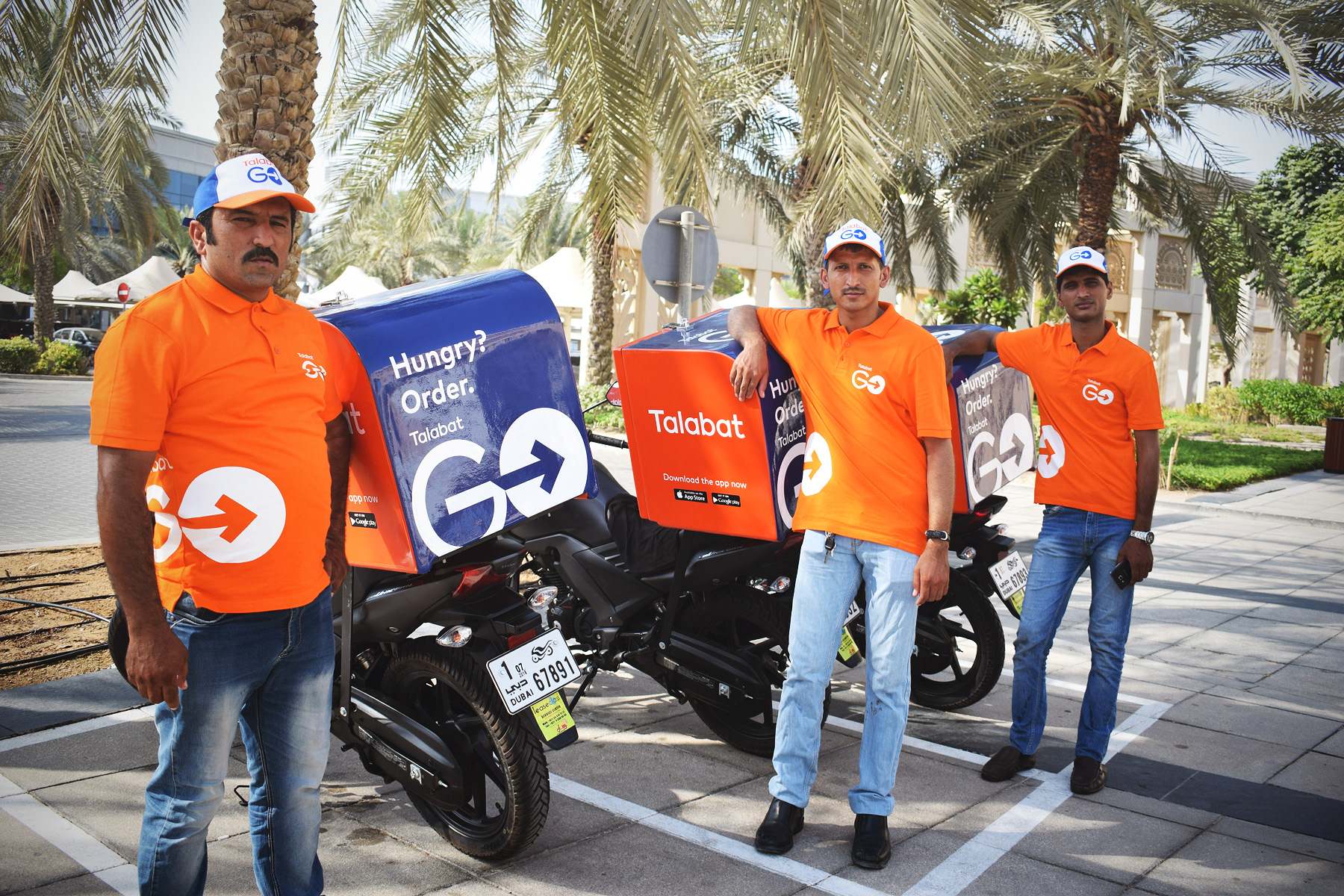 What did you learn from the crisis?
Our core business was restaurants, so we took a big blow from the outbreak, but with our swift transition to groceries we managed to recover part of it, and now we have a new section on which we can work and build on. We have seen growth acceleration because of his brand new segment that didn't exist before the coronavirus. Even if we took a couple of steps back, the situation has also presented a great opportunity for us to move forward, in a new and rapid way.
You also partnered with the Jordanian government to deliver free medicine. Did you get involved in other actions for the community?
We established a logistics partnership with them, where they can inform us if they need anything delivered. We provided them a fleet at our own expense in order to deliver medicine for the elderly or those living in remote areas across the country who can't access medication. We delivered 15 000 medicines every single day. We also partnered with NGOs, including one of the big NGO in Jordan called TUA (Tkiyet Umm Ali) that gathers donations for people in need. So if you open the application now in Jordan, you can see that TUA has a virtual menu on the app through which one can make a donation that is then redistributed based on current needs. There is a selection of causes one can choose from regarding their donations, which can be made with cash or food.